Section 1 of Highways England's A14 Cambridge to Huntingdon improvement scheme will see 13 miles of the road upgraded to three lanes in each direction and is expected to cut journey times by up to 20 minutes.
The works at Brampton Hut motorway services specified minimum sound level reduction requirements of -7.5db(A) compared to traditional Hot Rolled Asphalt (HRA), designed to curb noise pollution generated by the new road across built-up areas.
To meet these noise restrictions, Aggregate Industries' 10mm SuperThin HAPAS-approved ultra-low noise asphalt is being used which, at -7.8db(A), greatly exceeds the typical sound reduction requirement of -3.5db(A).
The company is expected to lay approximately 30,000 tonnes of SuperThin across the A14 contract, which is due to be completed at the end of 2020.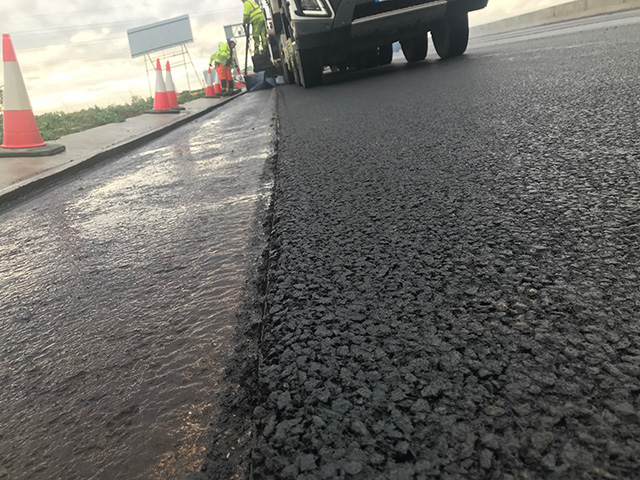 Paddy Murphy, Director of Contracting at Aggregate Industries, said: "One of our key aims is to help reduce the impact of operations on the local community and the network and we're doing this by ensuring our asphalt solutions help reduce excessive noise pollution to those living in the built-up areas of the scheme."