Latest figures from Cycling UK[1] show that the number of cyclists killed or seriously injured on Britain's roads has increased by 29 per cent from 2008 to 018, with cyclists being 15 times more likely to be fatally injured on the roads compared to other road users.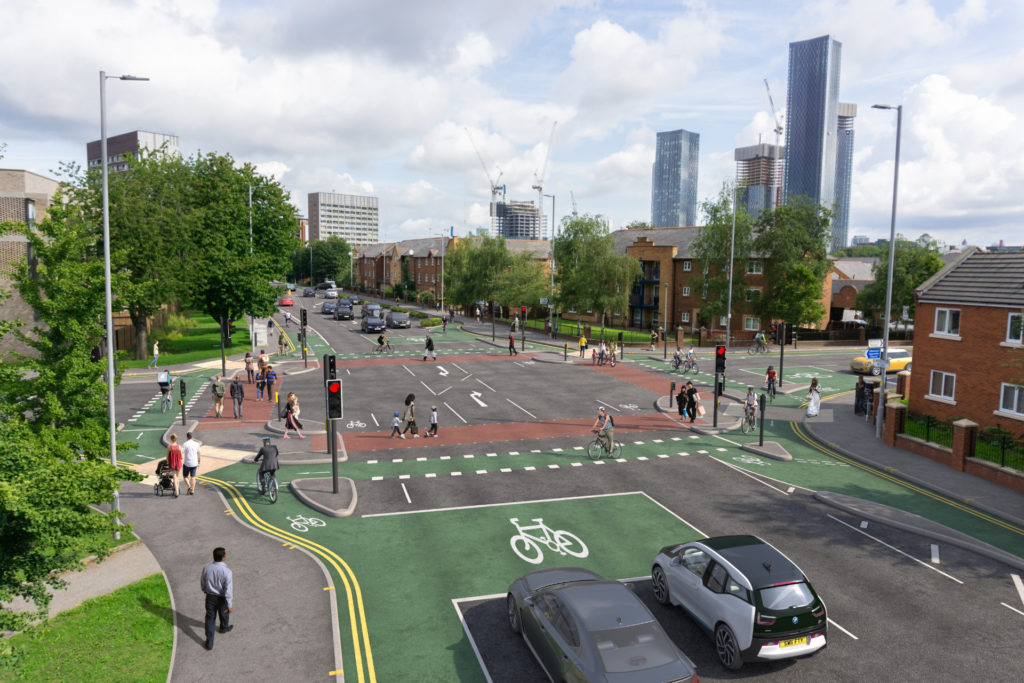 Local authorities are increasingly turning to coloured asphalt to create clearly-marked cycle lanes to improve safety and provide public realm benefits – a move that is supported by British Cycling's Policy Manager, Nick Chamberlin: "Using a contrasting colour for the asphalt on bike paths alongside the main carriageway is a simple and effective way of demarcating safe space for all road users. Cities and towns could 'own' a colour making their cycle network both effective and a statement of civic pride and difference."
The use of coloured road surfaces forms part of the planned £13.4 million upgrade for Chorlton in Salford, part of cycling guru Chris Boardman's £1.5 billion Bee Network masterplan to create an integrated cycling and walking network in Greater Manchester. The proposals for Chorlton could see cyclists and pedestrians given priority in the city centre and the designs have been described as the most advanced in the UK.
Across the Pennines, Sheffield City Council recently installed a new cycle lane in Brown Street, an area of high traffic near the city centre, opting for 'Signal Red' asphalt, supplied by Aggregate Industries (AI), to create a lane that is easily distinguishable from the rest of the road.
AI advocates standardised colour demarcation as the way to achieve effective lane segregation and create a safe local road network.
Joanne Wilkins, Head of Business Development – Asphalt and Ready Mix Concrete said: "Cycling UK states that 1.7 million people cycle either every day or nearly every day, so having clear and coherent road markings is vital to help prevent road traffic collisions.
"We believe that joined-up planning and standardised specification should be at the heart of this strategy. Britain currently has a somewhat disjointed network of different colours and a variety of materials, which can be confusing for drivers and cyclists to navigate. Implementing a cohesive approach is needed for the construction of coloured lanes so we can build a road network that's safe for all to use."