Asphalt containing 50 per cent reclaimed asphalt (RA) content has been laid for the first time on a section of the M25, in what could signal a step change in approach for the Strategic Road Network (SRN).
The 50 per cent RA surface course, with high Polished Stone Value (PSV) aggregate, was designed by FM Conway in collaboration with surfacing business partner Toppesfield and Skanska UK.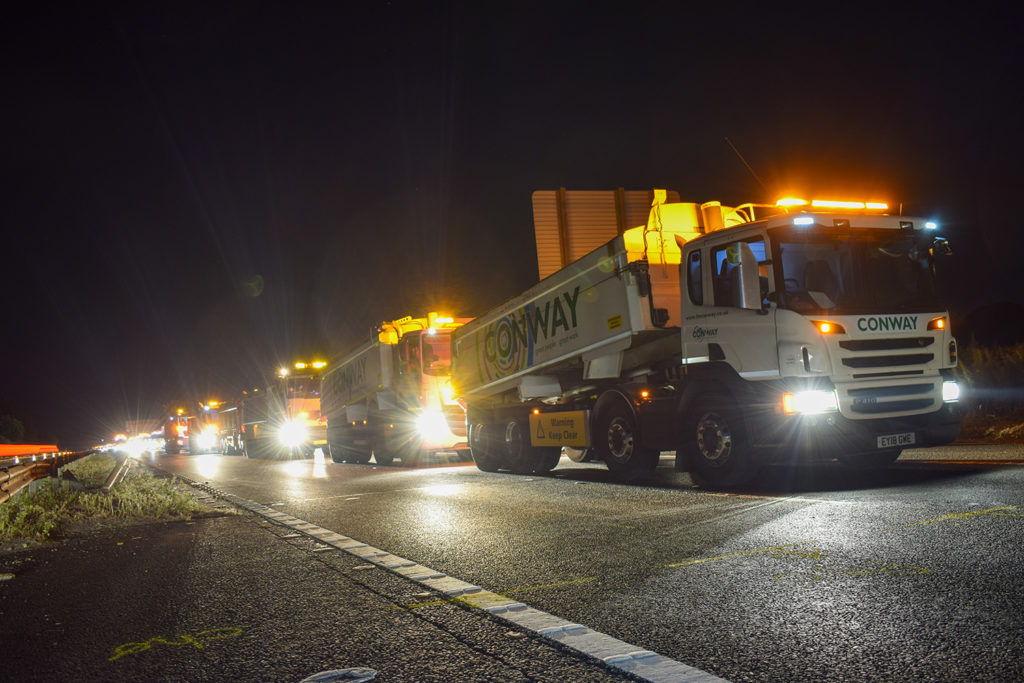 Over 250 tonnes was laid as a surface course, to a depth of 45mm, on a section of the anticlockwise inside lane between junctions 25 and 26 during an overnight closure in September.
The use of 50 per cent recycled content on this project followed permission from Highways England to depart from its standards. Previously, standard practice has been to limit the RA content of surface courses for motorways and A-roads on the SRN to around 10 per cent.
Mark Flint, Technical Manager at FM Conway, said: "Extensive core sampling and testing was imperative as we were looking for the correct grading of aggregate as well as the right PSV. Being able to carry out the research and development at our Technology Centre and engineer a bespoke Polymer Modified Bitumen (PMB) at our PMB plant was beneficial to the success of the mix."
Skanska, contracted to carry out civil engineering and technology works for Connect Plus Services, the JV which operates and maintains the M25 for Highways England, was able to supply the recycled asphalt planings (RAP) for this high RA addition project from two Connect Plus 'donor' sites undergoing remedial work.
"The future uptake of 50 per cent RA could result in huge environmental benefits if adopted across the SRN," added Mark.