An iconic Grade II listed bridge will soon reopen following a comprehensive three-year refurbishment programme, including the use of a specialist asphalt.
Runcorn's Silver Jubilee Bridge, which spans the River Mersey, was closed for repairs following the opening of the Mersey Gateway in October 2017, the first time it had undergone major refurbishment since it opened in 1961.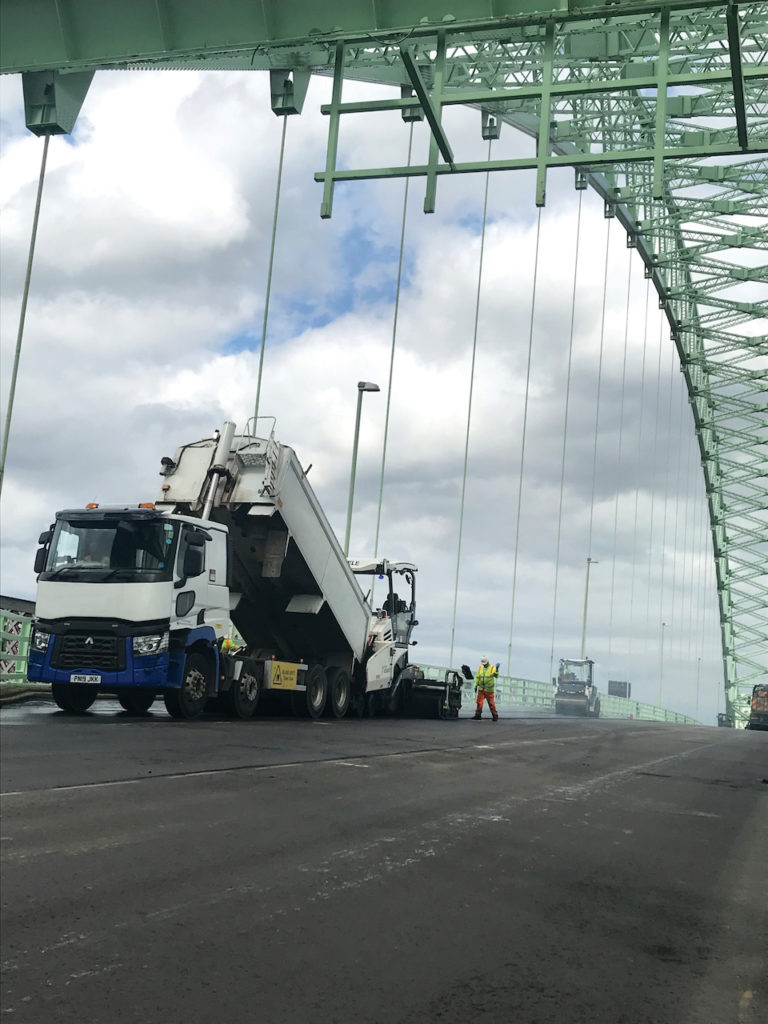 The revamp, led by Halton Borough Council, came with a challenging brief – requiring an asphalt solution that could help reduce water ingression, improve durability and be laid at a minimum depth of 70mm over a waterproofing membrane. In addition, as vibration on the bridge deck is not permitted, it was essential that the asphalt did not require a high degree of compaction.
Cllr Stan Hill, Portfolio Holder for Highways and Transport for Halton Borough Council, said: "The design of any bridge deck surfacing can be challenging, but even more so when you only have 70mm of coverage on a Grade II listed bridge. We wanted a solution that was flexible enough to withstand movement, could help reduce water ingression through the asphalt onto the bridge deck, improve durability and still give good deformation resistance – all at this minimum inlay thickness."
Following early involvement in the project, Aggregate Industries' Contracting Division constructed a 40mm lower layer of very dense and highly rut resistant Hot Rolled Asphalt, which was then overlaid with 30mm of ProLay Ultra cl.942 asphalt.
The material was laid using state-of-the-art smart surfacing technology to capture the data required to support asset management, giving Halton Borough Council as-built digital data records straight from the paver.
Paddy Murphy, Managing Director of Contracting at Aggregate Industries, added: "Given the complexity of this bridge renovation, we created  a bespoke ProLay Ultra asphalt mix manufactured, supplied and laid by our expert team It's a great example of how this customised approach was able to meet the difficult brief of creating an asphalt solution that didn't require a high degree of compaction yet still had low voids."