Over 25,000 tonnes of asphalt were supplied by CEMEX and laid by Colas at RAF Coningsby in Lincolnshire as part of a five-month project to resurface the runway.
RAF Coningsby is one of the UK's Quick Reaction Alert (QRA) Stations which protects UK airspace, so a key requirement of the runway resurfacing project was to ensure that the base remained operational throughout. The site is also home to two combat-ready squadrons, the permanent home of the Battle of Britain Memorial Flight and the training station for Typhoon pilots.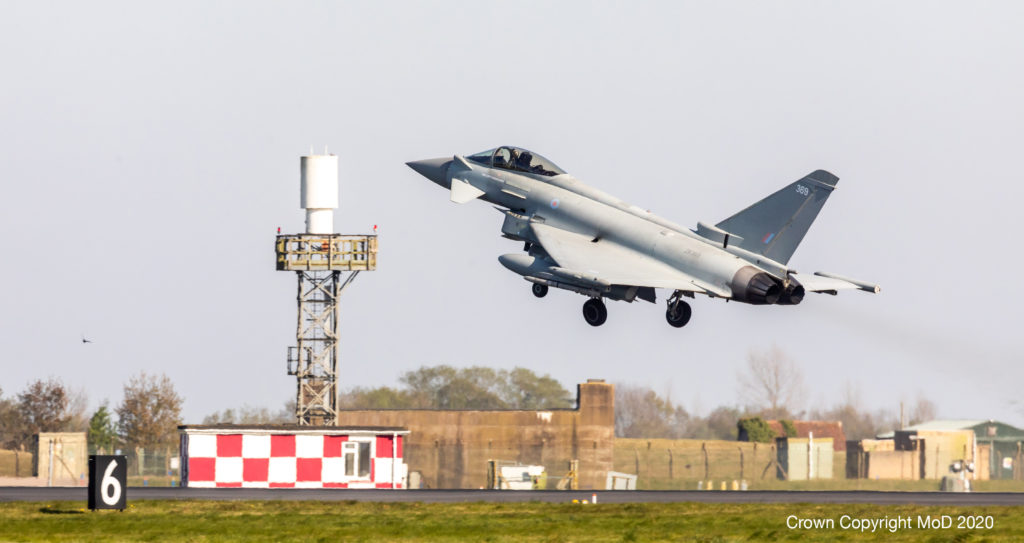 To ensure Typhoons could be scrambled in case of emergency, Colas resurfaced a short section of the 2,744-metre long runway each night. There was also the requirement that all plant, equipment and personnel could be removed from the runway within eight minutes, so that aircraft operations would not be compromised by runway works if a QRA situation arose.
Initially the project involved replacing the surface course material, however, once work had commenced, it became clear that the binder course layers also needed to be replaced. CEMEX provided a Porous Friction Course to meet the Ministry of Defence's complex asphalt specifications, supplying up to 450 tonnes per shift from its nearby Lincoln coating plant, with the hardstone supplied from its Roan Edge Quarry in Kendal, Cumbria.
Cemex Area Manager for Asphalt, James Playford, said: "Meeting the requirements of this project required exceptional teamwork and coordination. Our dedicated approach paid off with the plant running day and night throughout the project, and every single order fulfilled to time."
Colas Procurement Manager, Steve Bryant, added: "CEMEX's collaborative approach ensured they met the intricates of this project in the constrained timeframe. The finished runaway is a quality surface that will play a key part in this site's defence work."