A new bitumen binder, which aims to extend the lifespan of roads and reduce the need for maintenance, is being trialled by Highways England in Northamptonshire.
Motorways and major A-roads in England are typically expected to be resurfaced every 10-12 years because the effects of high volumes of heavy traffic, water ingress, UV exposure and oxidation cause the surface to deteriorate and crack.
Laboratory tests, however, have shown that TOTAL STYRELF® Long Life can protect the road surface such that roads built with it could last for longer, without the need for intervention.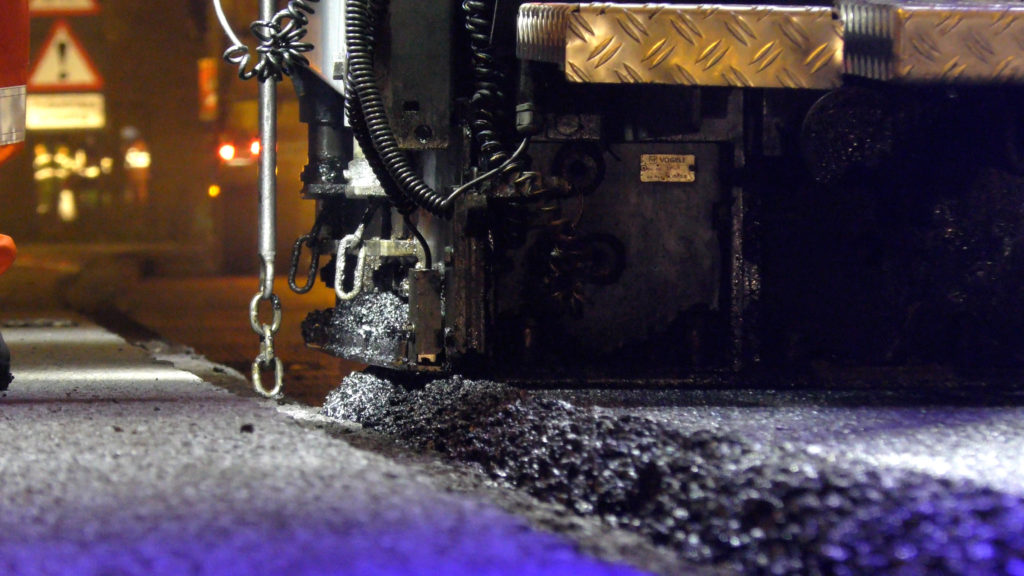 The product is designed to be more resistant to the elements by oxidising more slowly. This slows down the ageing process meaning that the road surface stays flexible for longer. Consequently, the binder's initial performance characteristics, such as resistance to fatigue, fretting, and thermal cracking, are retained for longer.
More durable road surfaces that require fewer repairs lead to lower whole-life carbon emissions by eliminating maintenance activities and bring about efficiencies and less disruption for road users.
TOTAL UK worked in partnership with Highways England and Tarmac to resurface a busy section of dual carriageway on the A43 near Silverstone, Northamptonshire, to trial the new mixture.
Rick Ashton, Market Development Manager at TOTAL UK, said: "Our key focus is Sustainability through Durability and these long-life binders will contribute to achieving clients' decarbonisation goals by delaying roadworks, which saves manufacturing, transport and installation energy, and associated emissions. This trial paves the way for enhanced highways asset management and predictive deterioration modelling for Highways England."
Three sections of the A43 have been resurfaced in the trail, which could run for up to 15 years. The first has been resurfaced with a standard bitumen while two use TOTAL STYRELF® variants eXtreme 100 and Long Life.
Experts from TOTAL UK will take samples from each section of the carriageway at regular intervals to measure the ageing performance and key characteristics of the bitumen, and to understand the degradation caused by water, oxidation and UV exposure.
The new technology has previously been tested in the laboratories of TOTAL, and on sections of road in Holland and Germany, but the A43 trial is the first time it has been used with such high traffic levels.
Mike Wilson, Highways England's Chief Highways Engineer, said: "We're always looking for innovative ways to help us keep England's motorways and major A-roads in good condition. The ultimate priority for us is safety, so we invest in new technology and materials to keep those using the roads safe. Longer lasting roads also means fewer roadworks, less disruption for motorists and a more sustainable network for everyone.